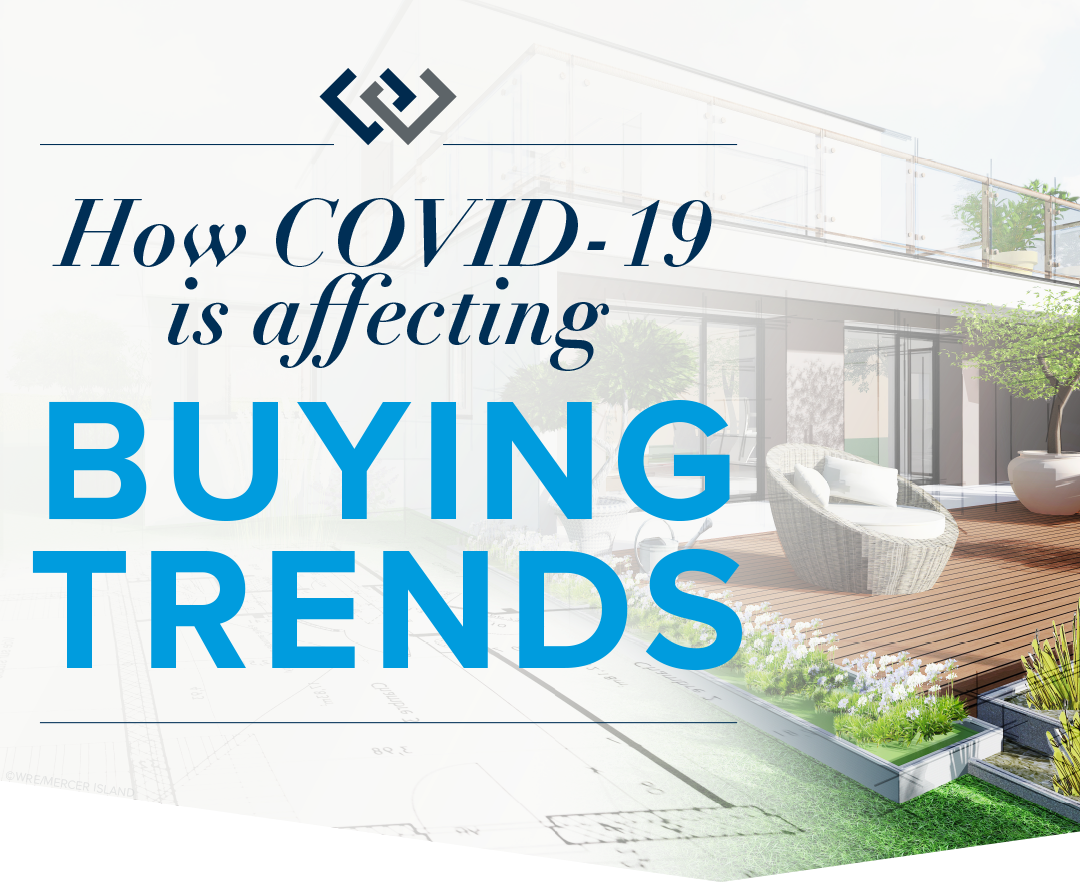 Coronavirus has made many of us rethink what is important to us…and our homes are no exception. According to the National Association of REALTORS® (NAR), the top feature desired by buyers is now a home office (or even more than one). 22% of buyers are less concerned about their commute, which means homes in affordable areas outside the city are now in high demand. Some buyers are considering second homes in rural areas. Outdoor space is also trending with more buyers wanting a yard for veggies and exercise. Here are some insights from a recent nationwide survey conducted by the National Association of REALTORS® (NAR)…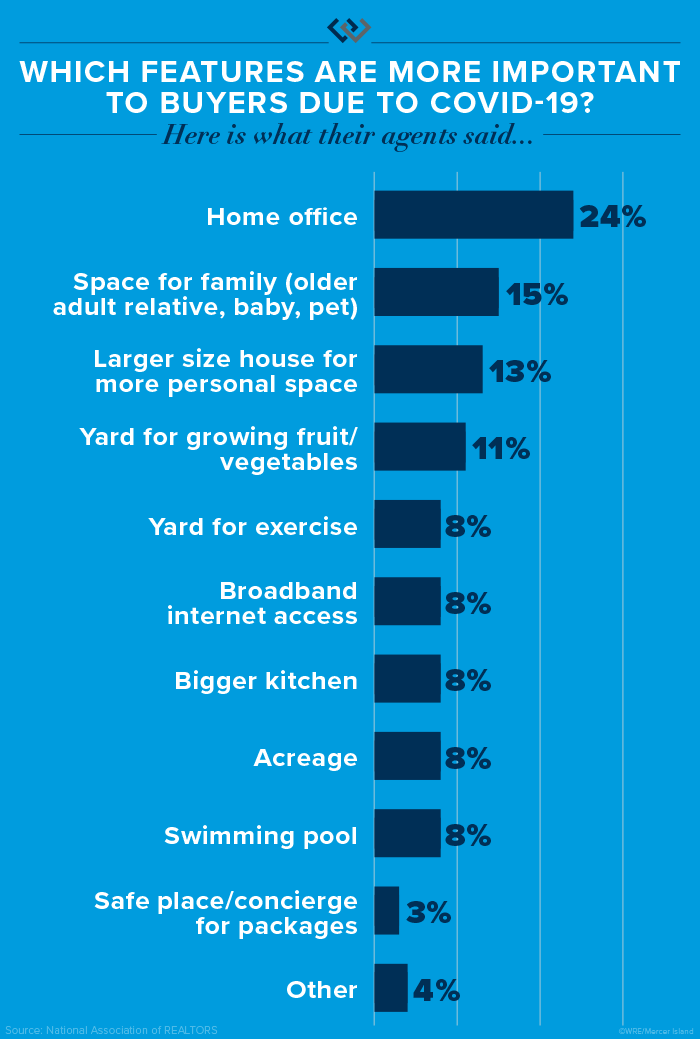 We're also seeing the family unit become more important. While smaller urban homes were once in top demand, we're now seeing a boost in multi-generational living with buyers seeking larger suburban homes that have space for everyone. Additionally, recent surveys show that more buyers—especially young buyers in their twenties—are moving to live closer to family and friends.
Another big trend? Pets! We're seeing a surge in households that want a pet, and a 2020 NAR survey revealed that 43% of households say they'd be willing to move to accommodate their pet. This is another reason yards and even acreage are now trending among buyers. Pet fever could potentially lessen the demand for condos with strict pet policies—in the same survey, 68% of REALTORS® said that community animal policies influenced their clients' decision to rent/buy in a particular community.
---

Find a Home | Sell Your Home | Property Research
Neighborhoods | Market Reports | Our Team
We earn the trust and loyalty of our brokers and clients by doing real estate exceptionally well. The leader in our market, we deliver client-focused service in an authentic, collaborative and transparent manner and with the unmatched knowledge and expertise that comes from decades of experience.
2737 77th Ave SE, Mercer Island, WA 98040 | (206) 232-0446 mercerisland@windermere.com
Source: REALTOR Magazine, National Association of REALTORS.
© Copyright 2020, Windermere Real Estate/Mercer Island.